For the November 27, 2014 Better Buildings Breakfast we are honoured to have Derek Billsman, Director, Strategic Initiatives and Sustainability, Morguard present Corporate Sustainability Reporting: The Morguard Experience
Register today for $40 plus EventBrite fees and HST. Seating will be limited to 120 attendees.
The breakfast will kick off with a Real Estate News EXchange news report followed by JJ McNeil Commercial Inc. Green Real Estate Market Update.


Derek Billsman, Director, Strategic Initiatives and Sustainability, Morguard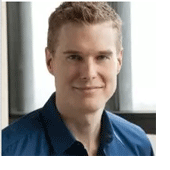 Derek Billsman has been the Director of Strategic Initiatives and Sustainability at Morguard since 2008. Leading a team of consultants he is responsible for corporate strategy, corporate sustainability & responsibility, and the execution and project management of all strategic initiatives. Derek oversees the creation of Morguard's annual sustainability report. Derek comes from the condominium sector where he worked in a similar position at TAS DesignBuild.
Prior to these positions in the real estate industry Derek spent seven years in the public sector, primarily with the Province's Ontario Growth Secretariat working on various Smart Growth initiatives and the development of the Growth Plan for the Greater Golden Horseshoe. Derek holds an MBA from the Schulich School of Business at York University and serves as chair of the board of the Buddies in Bad Times Theatre in Toronto.

Corporate Sustainability Reporting: The Morguard Experience
Morguard is one of North America's leading fully integrated real estate organizations with a portfolio valued at about $15.1-billion. It is responsible for the largest commercial real estate portfolio in Ottawa after the Federal Government including landmark buildings such as St. Laurent Shopping Centre and recently completed Performance Court (50%) located at 150 Elgin St.
In response to the concerns of its shareholders, clients, tenants and employees Morguard made an initial commitment to sustainability almost ten years ago.  In 2005 the company launched its GREEN LiNK program to identify environmental and socially responsible best practices and to establish sustainability as a fundamental corporate strategic focus.
In 2013, Morguard issued its fourth and most recent Corporate Sustainability and Responsibility  Report that documents its achievements and progress towards reaching its sustainability goals. The report summarizes the results of its energy, water and waste reduction program since 2010; and its corporate responsibility initiatives with reference to numerous case studies.
Why did Morguard decide to increase transparency of its environmental, social and governance (ESG) performance? What were some of the early challenges Morguard faced when trying to collect ESG data? What was its experience using the Global Reporting Initiative (GRI) framework? How does it plan to implement GRI G4? How does it ensure the ESG information it discloses is material to its stakeholders?
Join us on November 27 to hear Derek Billsman, Director, Strategic Initiatives and Sustainability describe how Morguard has become a Canadian leader in sustainability reporting.
Program:


7:15 – Doors open – Buffet breakfast

7:50 – First Presentation: RENX Green Real Estate News Report
8:00 – Ottawa Green Real Estate Market Update

8:15 – Sponsor introduction

8:20 – Derek Billsman, Director, Strategic Initiatives and Sustainability, Morguard

9:00 – Q&A

9:15 – Wrap Up


Cost: $40 plus HST and the EventBrite.com Fee per breakfast


On-site Registration: The deadline to register is 24 hours prior to the event if it is not already sold out. Late on-site registrants will be charged $40.

 Please note that no tickets will be issued. Check in at the registration desk upon arrival. The EventBrite confirmation of payment is a receipt for event registration.


Enquiries:


Ann White, [email protected], (613) 569-6300


James McNeil, [email protected], (613) 668-7738


Thank you to our sponsors


The Better Buildings Breakfast Series is hosted by the Real Estate News Exchange (RENX) in partnership with JJ McNeil Commercial Inc.
For sponsorship information contact: Ann White, [email protected], (613) 569-6300