For the May 1, 2014 Better Buildings Breakfast we are honoured to have a panel of speakers to discuss waste in the commercial real estate industry …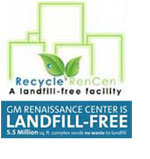 Some building owners have made great strides toward managing their waste such as the Renaissance Center in Detroit — a six-tower office complex that has its own ZIP code — which is one of 110 properties owned by GM that have been declared landfill-free. Others are just beginning to grapple with this crucial environmental challenge, one waste at a time, striving for zero waste.  
In Ottawa there are three leaders in the waste management field in Canada that we have assembled for a panel presentation and discussion.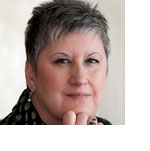 Renée Gratton, Founder of the Construction Resource Initiative Council – The Construction Resource Initiatives Council is a non-profit, non-partisan building industry led organization, founded to create an integrated body of knowledge and drive change in the way we view and deal with building resources and waste.
The CRIC has adopted the Mission 2030 call to action that strives for zero construction and demolition waste in Canada and abroad by 2030.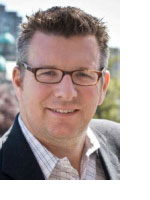 Jay Illingworth, Director of Harmonization, Electronic Products Recycling Association (EPRA) – As an industry-led, not-for-profit organization the EPRA enables businesses and consumers to manage their electronics responsibly, and obligated stewards to achieve regulatory compliance.
The EPRA's mandate is to create a national end-of-life program for Canada which recognizes the uniqueness of each Provincial Regulation and appropriate stakeholders.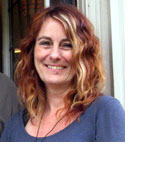 Angie McMurray, Owner,  McMurray Environmental Solutions – With more than 30 years of experience in the waste management industry, Angie McMurray provides practical plans and strategic advice for commercial building owners qualifying for BOMA BESt and LEED ratings.
McMurray's clients include office building owners, the federal government, shopping malls, municipalities, hotels, hospitals, health care centres and other types properties.
The breakfast will kick off with a Real Estate News EXchange green real estate news report followed by JJ McNeil Commercial Inc. Green Real Estate Market Update.
Please join us for this informative Better Buildings Breakfast — Zero waste or a landfill-free building?

Program:
7:15 – Doors open – Buffet breakfast
7:50 – Welcome & introduction,
8:00 – Ottawa Green Real Estate Market Update
8:10 – Sponsor presentations
8:15 – Panel presentations and discussion
Angie McMurray, McMurray Environmental Solutions
Jay Illingworth, Electronic Products Recycling Association (EPRA)
Renée Gratton, Construction Resource Initiative Council

9:15 – Q&A
9:30 – Wrap Up
Register today for $40 plus EventBrite fees and HST. Seating will be limited to 120 attendees.
On-site Registration: The deadline to register is 24 hours prior to the event if it is not already sold out. Late on-site registrants will be charged $40. Please note that no tickets will be issued. Check in at the registration desk upon arrival. The EventBrite confirmation of payment is a receipt for event registration.
Enquiries:
Ann White, [email protected], (613) 569-6300
James McNeil, [email protected], (613) 668-7738
The Next Better Buildings Breakfast:
June 2014 – Climate change and property insurance. What to expect.
Thank you to our sponsors
The Better Buildings Breakfast Series is hosted by the Real Estate News Exchange (RENX) in partnership with JJ McNeil Commercial Inc.
For sponsorship information contact: Ann White, [email protected], (613) 569-6300